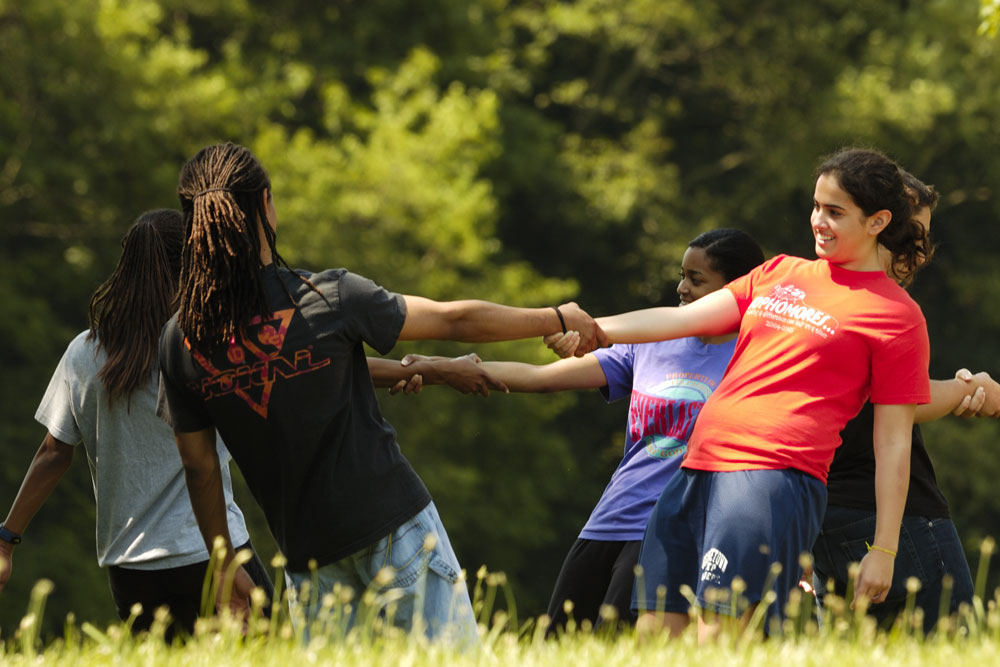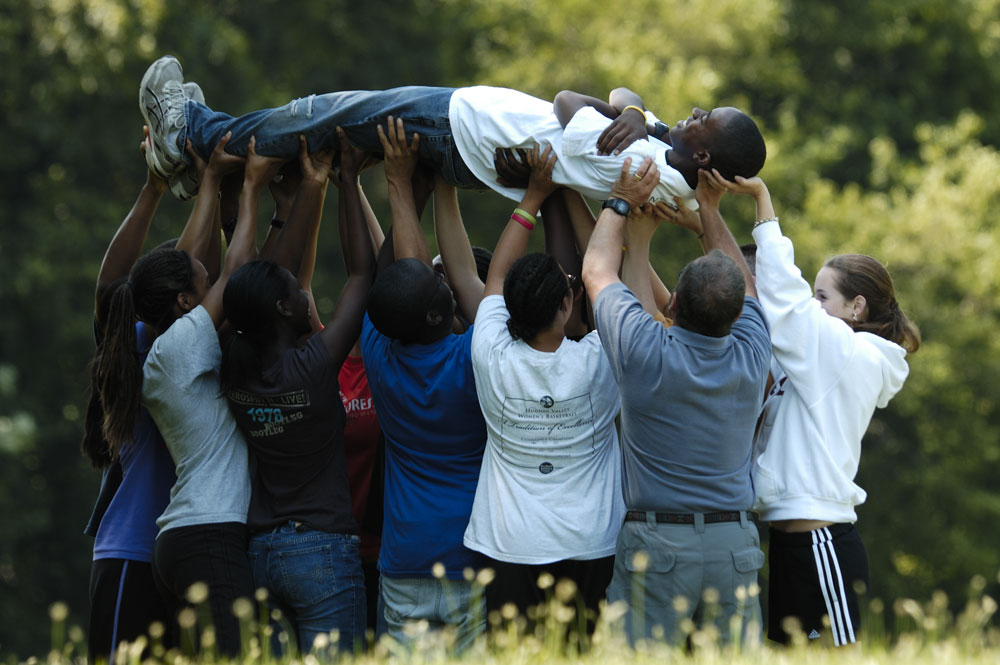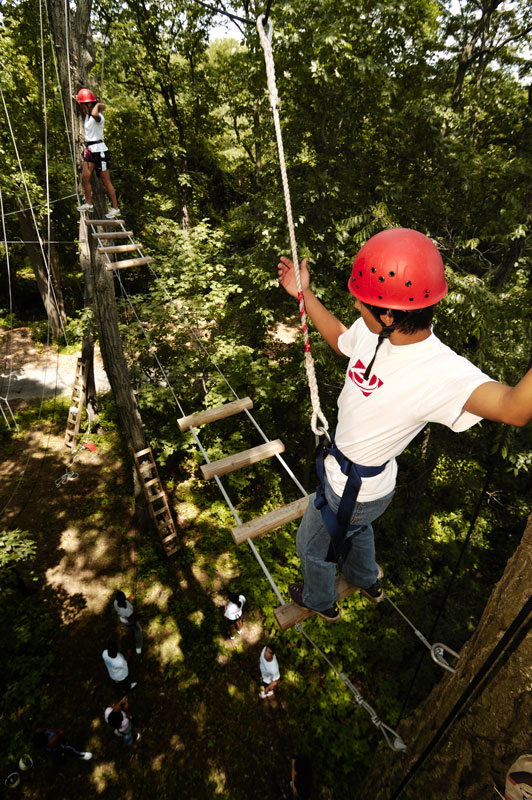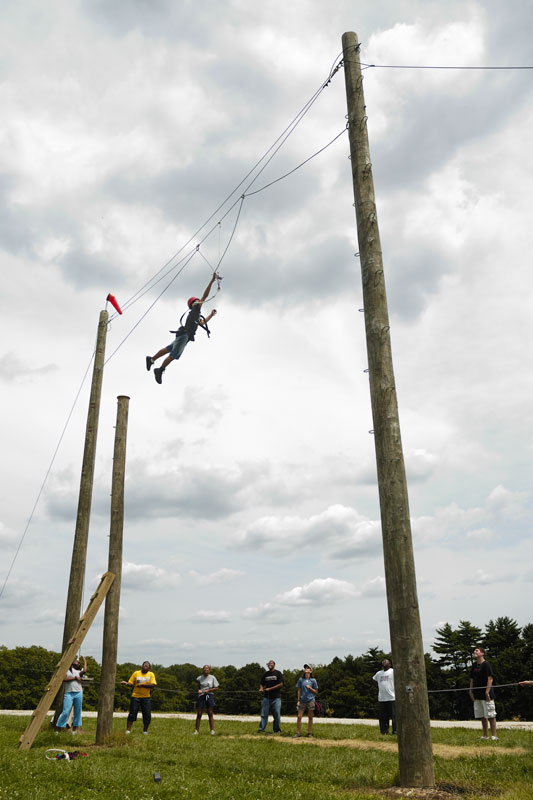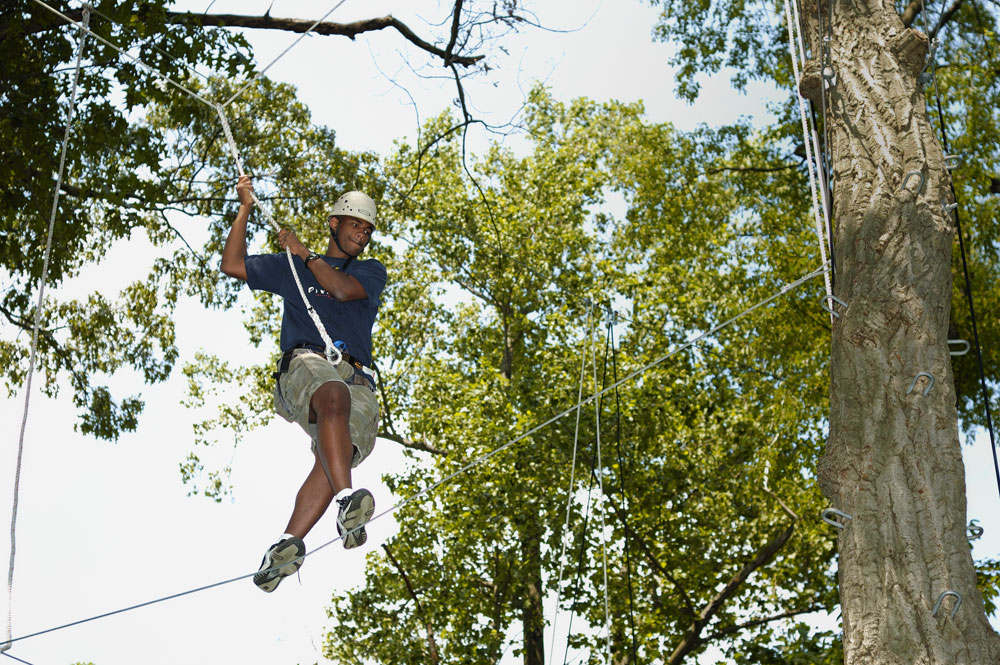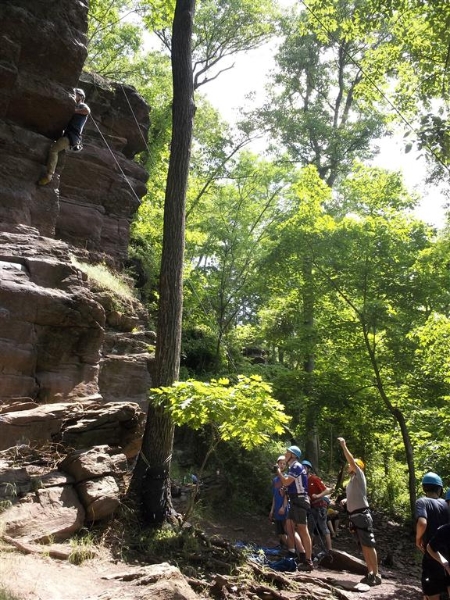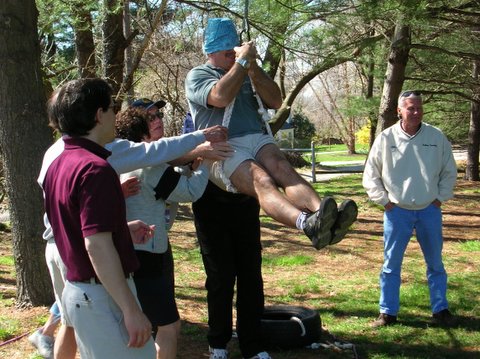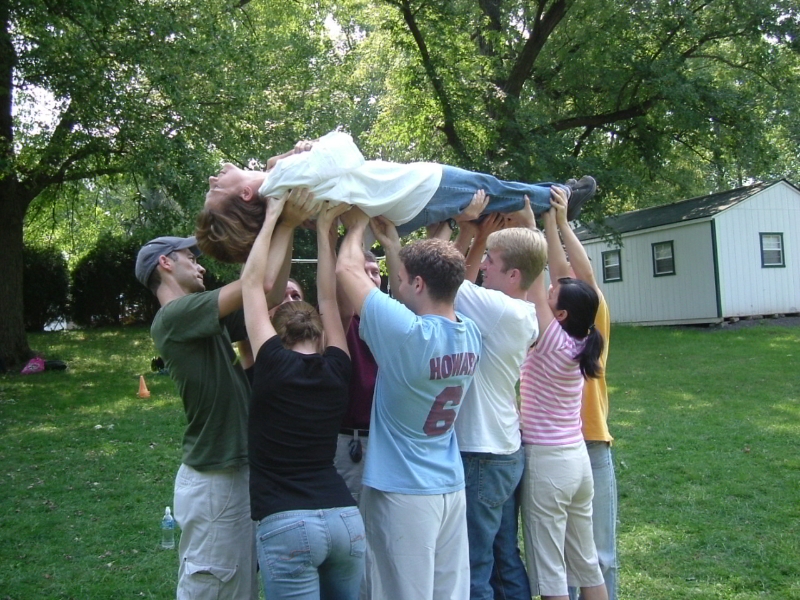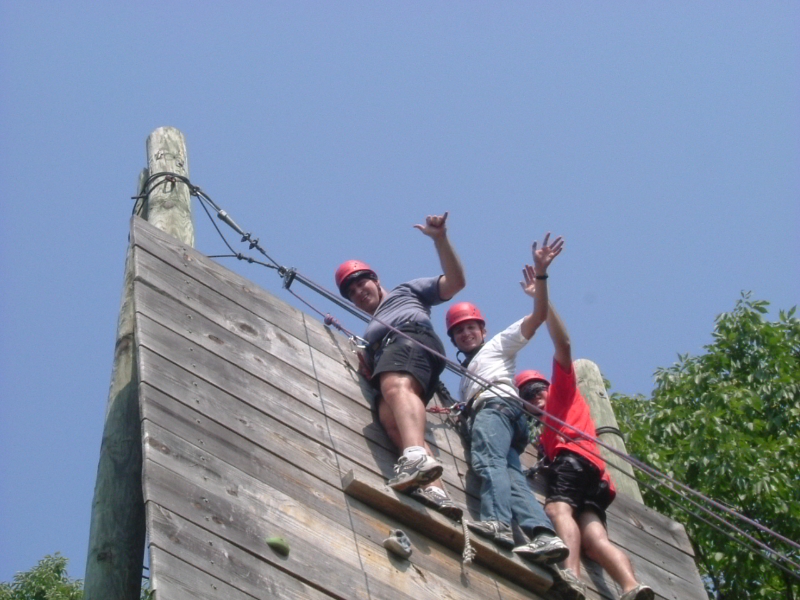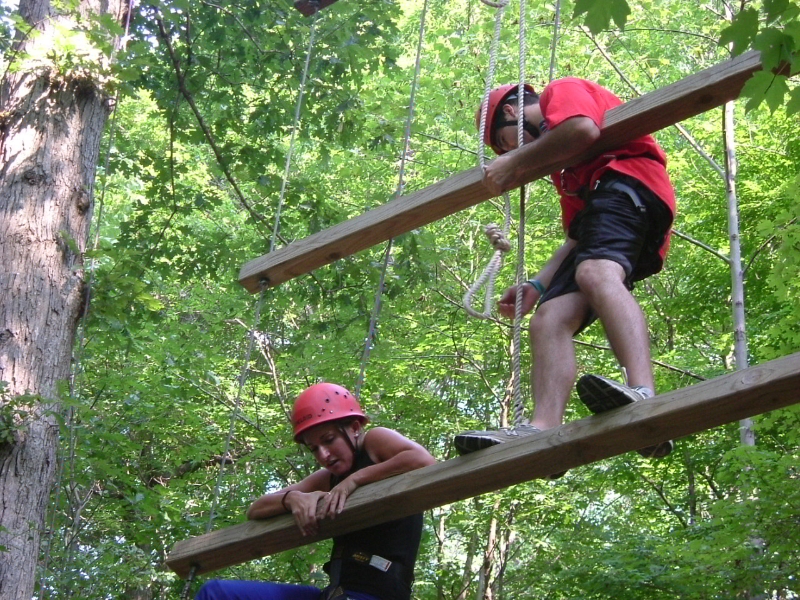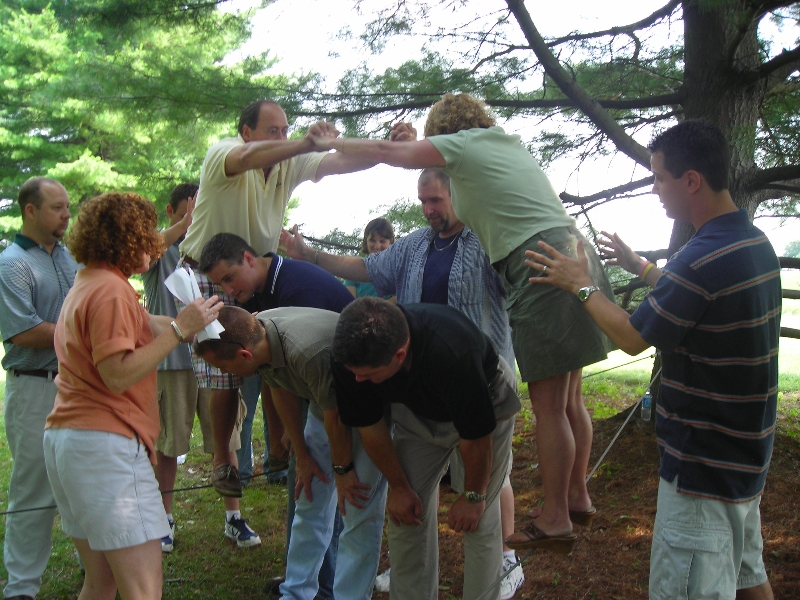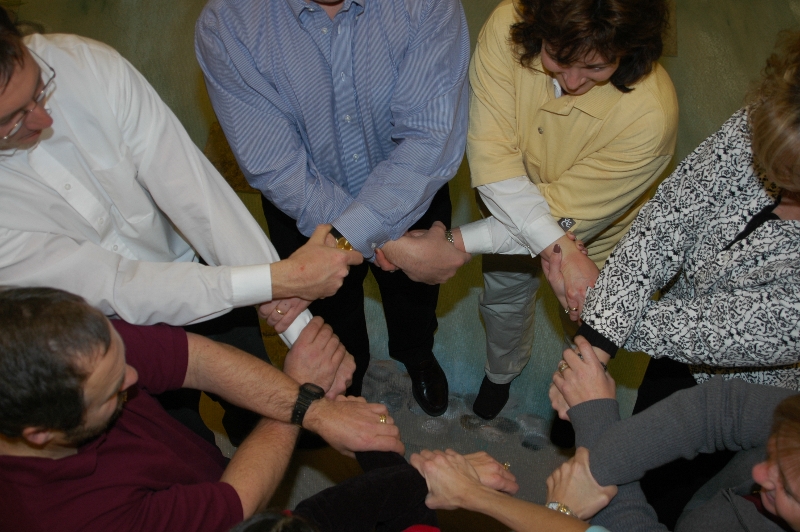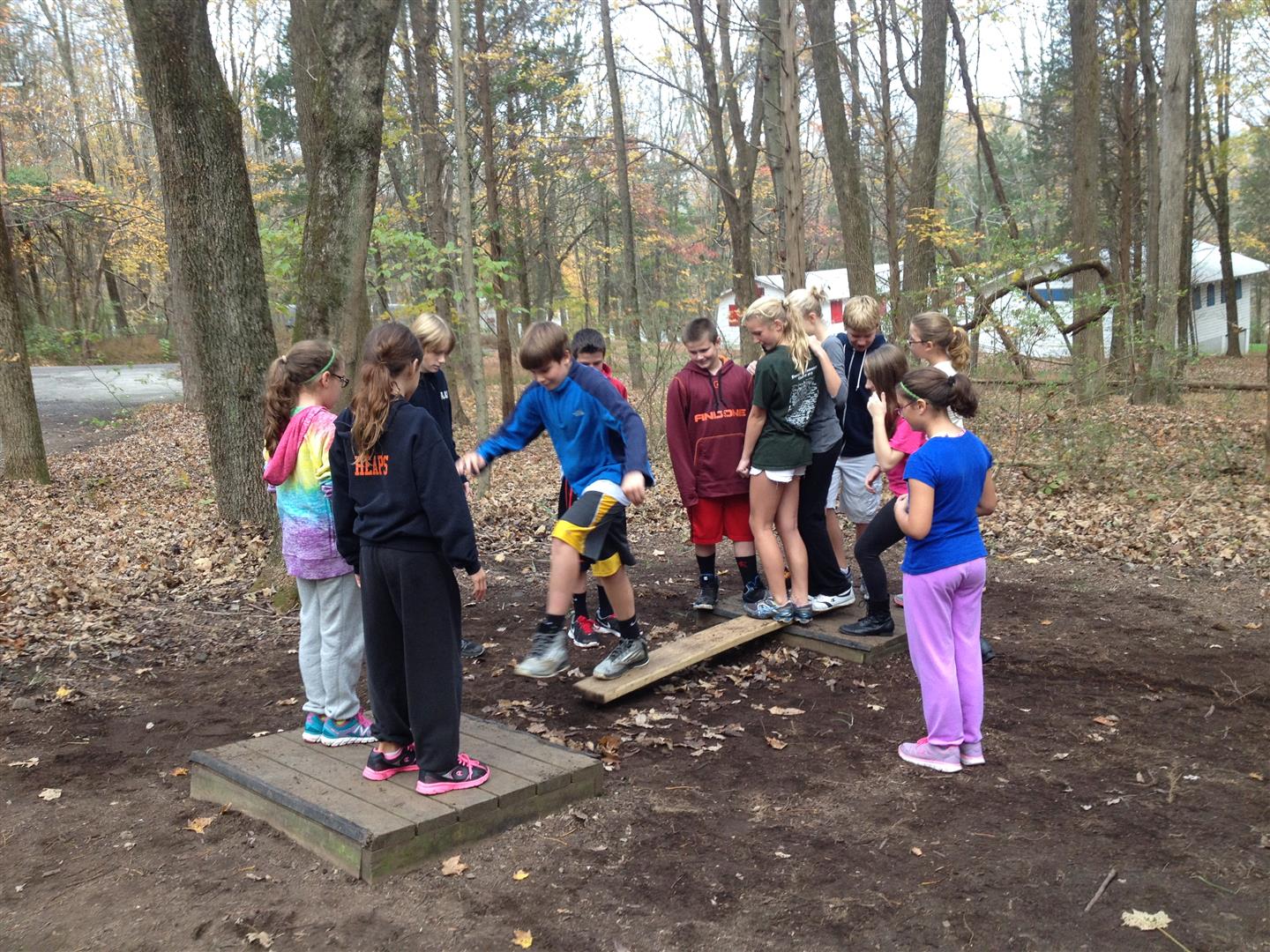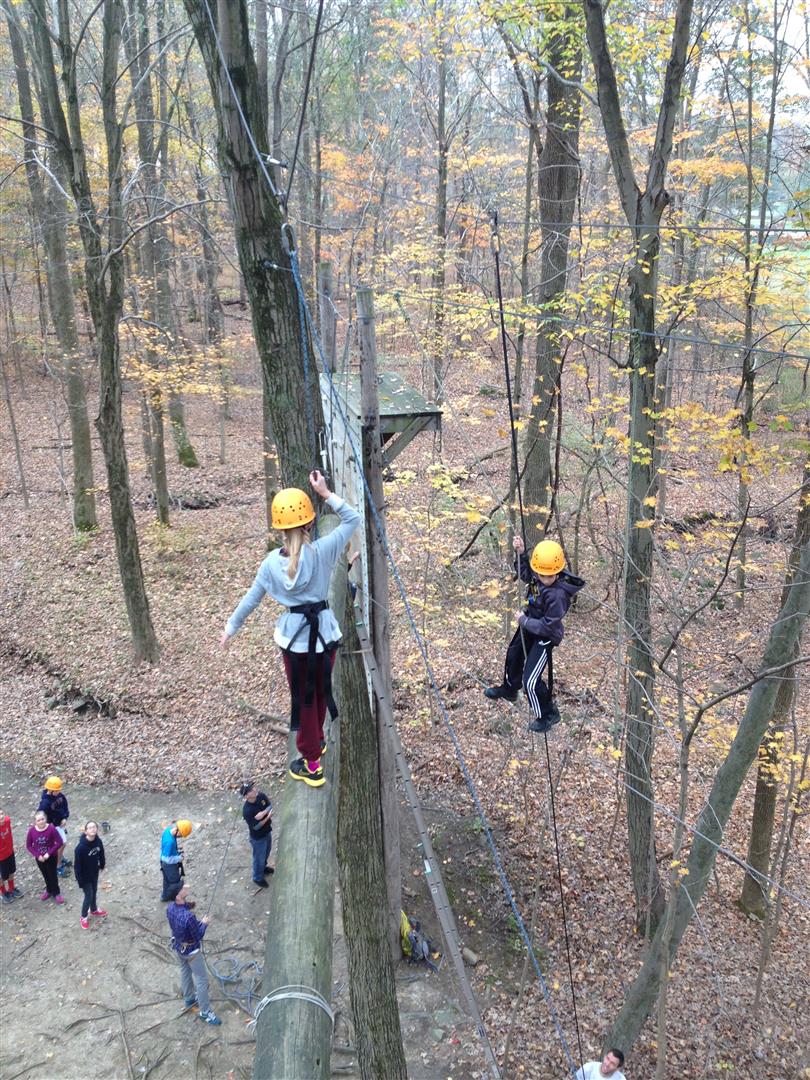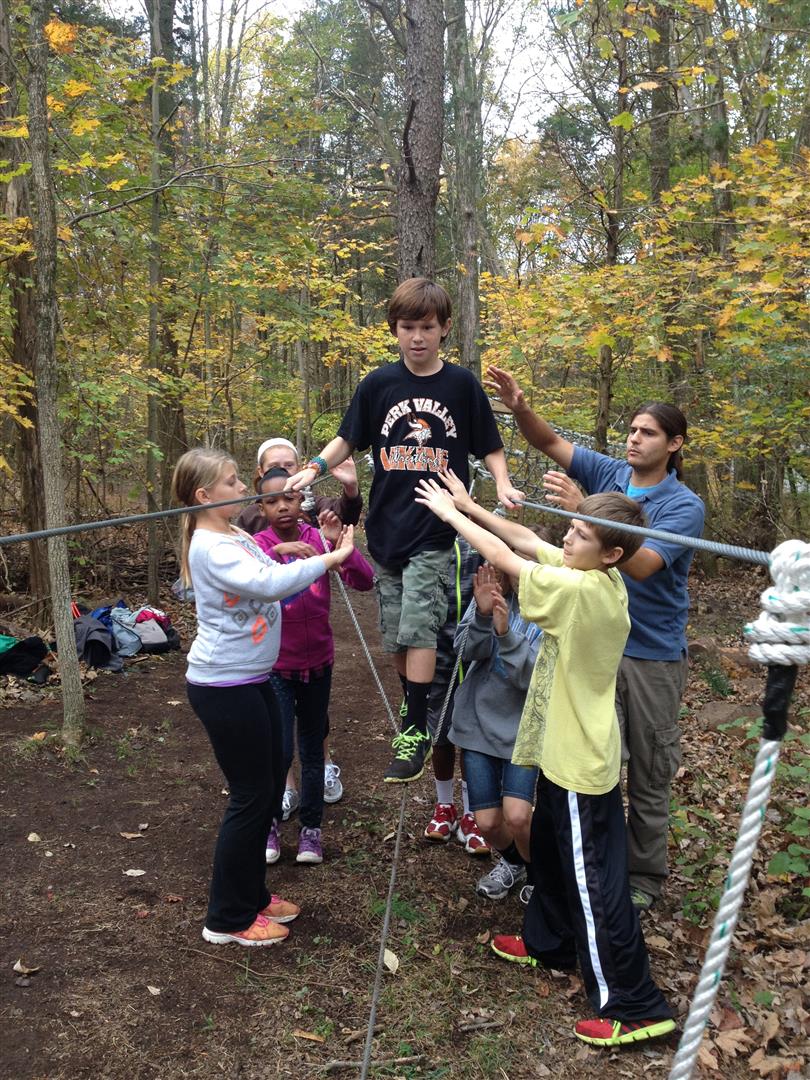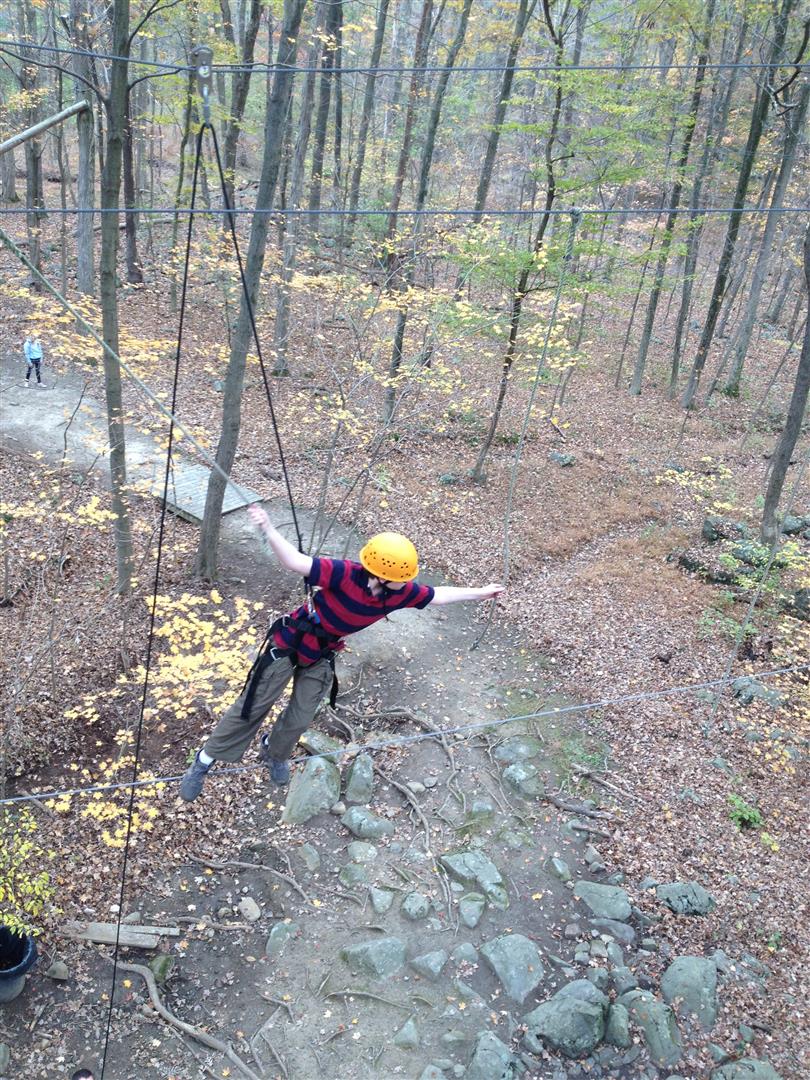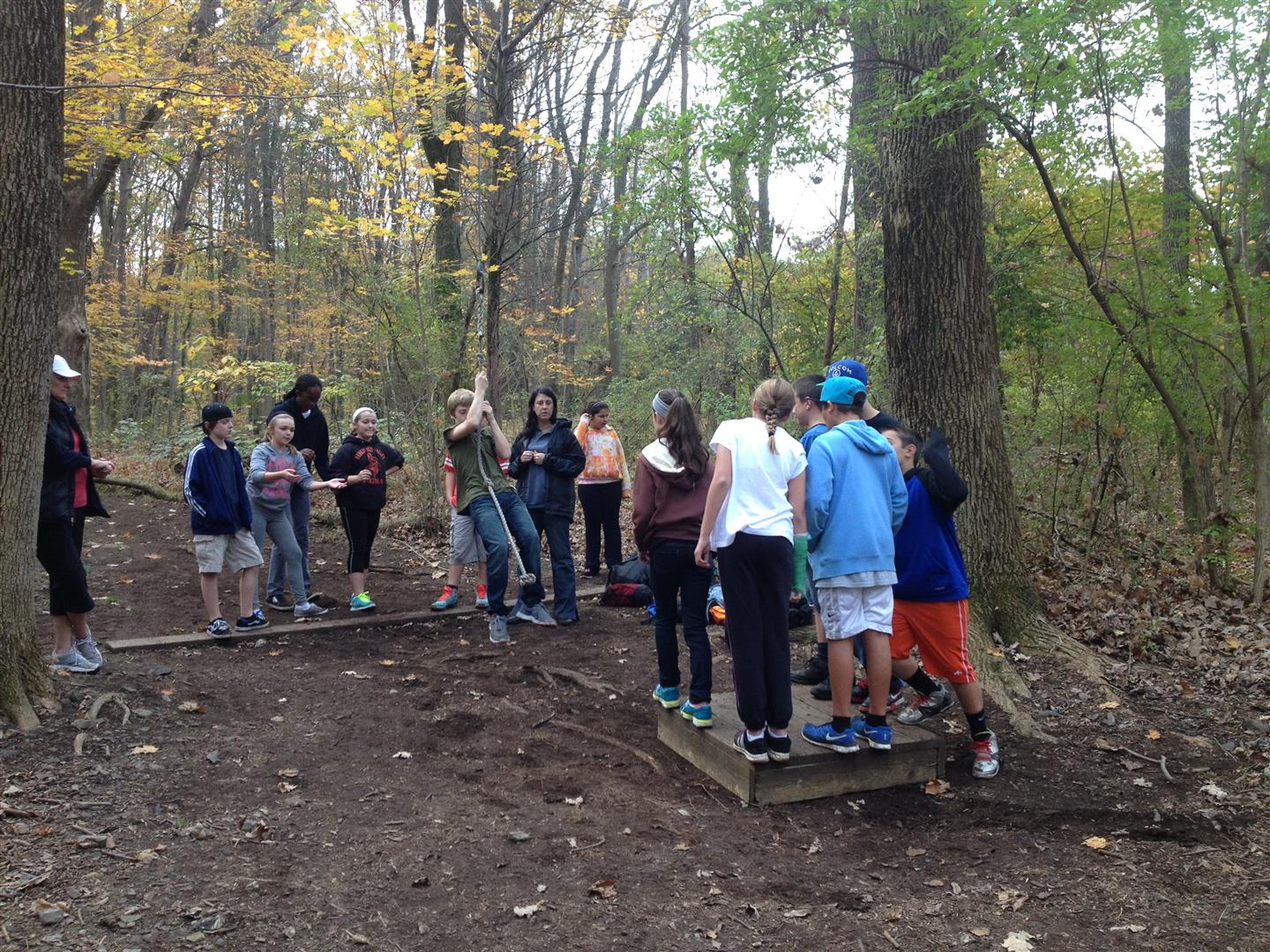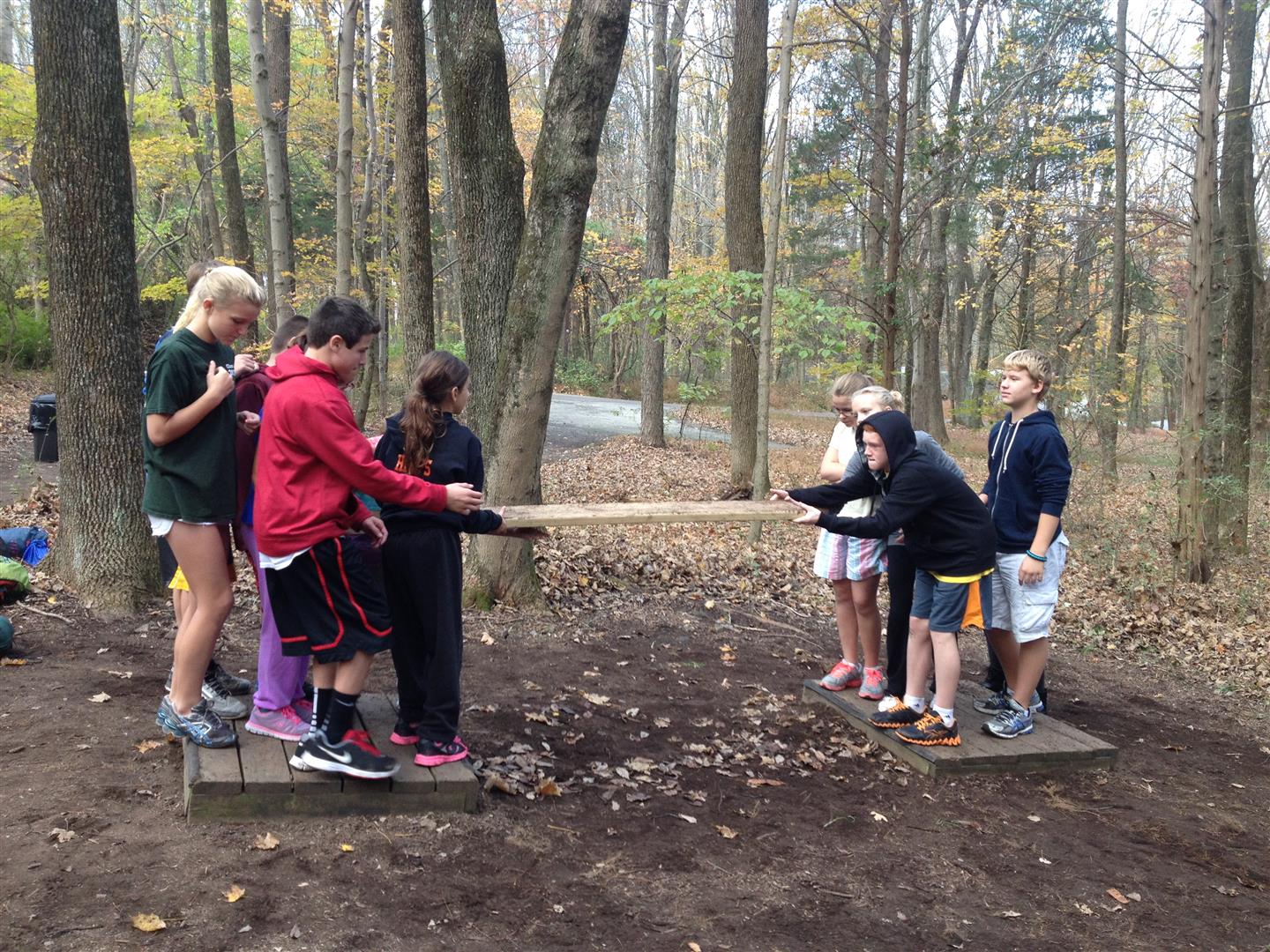 Our programs include age-appropriate experiential activities designed to challenge participants in a fun and interactive environment.  Participants are faced with active, problem-solving initiatives that require team collaboration and communication.  Common issues that can be highlighted include leadership, teambuilding, conflict management, and the impact of diversity on teams.  Our highly-skilled staff will customize the day's program to your group's needs and goals.
Adult Professional Development
For teachers, camp and administrative staff, a day of teambuilding and challenge course work can help improve overall team performance.  Our facilitators have a great deal of experience in working with youth that can help your staff better understand their students or campers.  Some schools bring their entire staff for a day of fun that allows administrators to see their staff in a non-classroom environment.
School Teambuilding Programs

High school or middle school sports teams
High, middle, or elementary school field trips
Clubs and extracurricular groups
Come out to one of our many locations or let us bring a program to you!
Youth-at-Risk and Clinical Programs
We understand the special complexity of youth at risk and clinical programs.  Our staff of experienced professionals offer backgrounds in areas such as alternative education, psychotherapy, counseling, and outdoor education.  We regularly work with various age ranges in the alternative school environment and can set up a program at one of our many locations or bring a program to you.  The development of important interpersonal and social skills is a critical part of therapeutic, preventative and treatment techniques.  We offer adventure based counseling/support groups, staff teambuilding workshops, and professional training.
Other Group Types
Boy Scouts: Utilizing the Patrol method requires communication and trust, two key concepts we'll focus on while climbing our ropes courses or rock walls.  Great opportunity to grow your troop or specific patrol to the next level.  We also have counselors for the rock climbing merit badge.
Girl Scouts: Ropes courses and teambuilding offer scouts an opportunity to grow as individuals and as a team.
Youth Groups: Your church or organization's youth group will grow closer and challenge themselves.
Social Gatherings: Consider rock climbing, hiking, or orienteering as a fun as part of your next get-together.  See more information under Adventure Programs.  We also have a portable rock climbing wall available for parties, fairs, and festivals.
College / University RA Training and Orientation Programs: A great way to help RA's and student leaders prepare for incoming students and for freshman to meet new people in a positive and encouraging setting.  See our College and Universities page for more information.